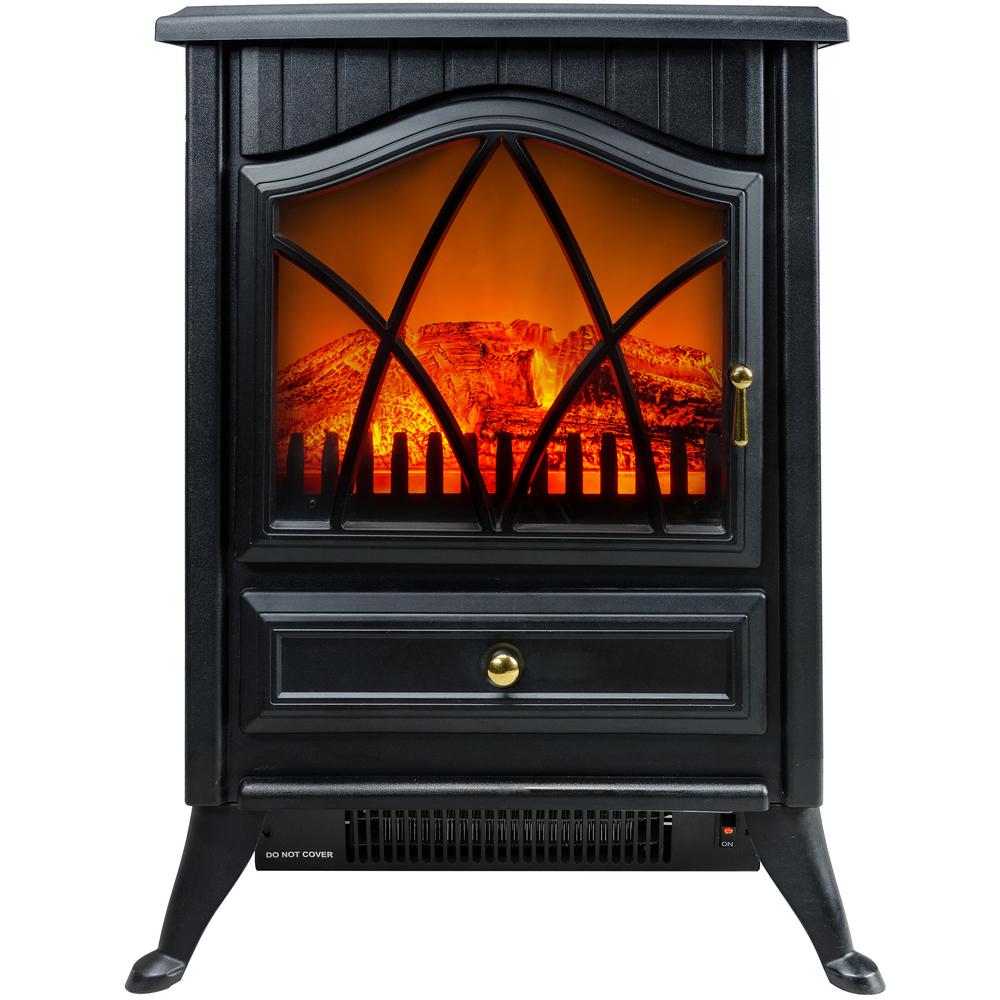 Click to view image options
400 sq.ft Electric Stove in Black with Vintage Glass Door Realistic Flame and Logs - Model FP0006 - Internet 300087123

This AKDY FP0006 charcoal-black 16 in. electric portable freestanding fireplace offers the convenience of a space heater with traditional looks to fit all decors. Able to heat rooms up to 400 sq. ft. The realistic flames and glow of the logs includes 2 heat settings. Light and easy to move, you can take it into the family room, office, bathroom or bedroom for added warmth and a touch of style.

Please note that if you buy through an affiliate/associate link on our site we may be paid a small commission to help support this site.
Merchant ID: 300087123
Brand/Manufacturer: AKDY
Brand/Manufacturer Model: FP0006
UPC: 810764021858
Category: Heaters...Fireplace in Air, Heating, and Cooling Appliances
Price: $71.95 from
Home Depot
Buy Online - Pickup Today