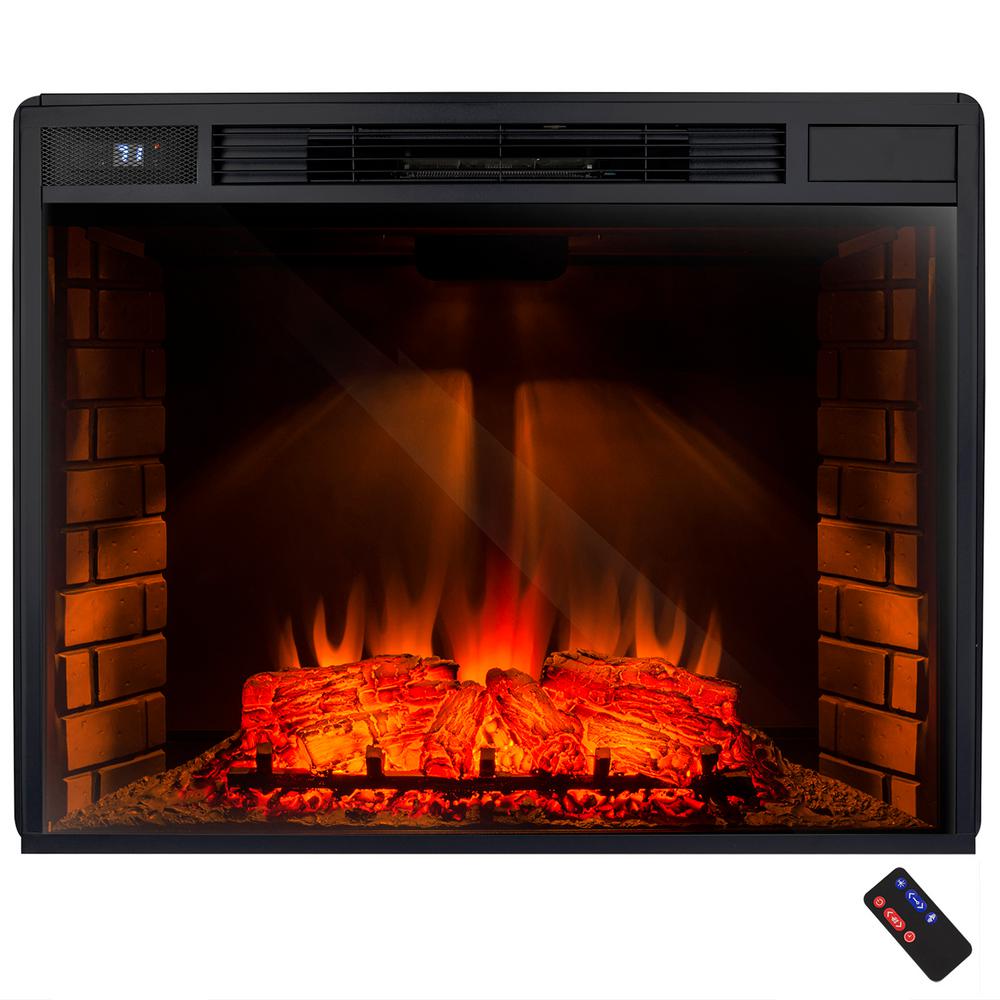 Click to view image options
33 in. Freestanding Electric Fireplace Insert Heater in Black with Tempered Glass and Remote Control - Model FP0017 - Internet 300087710

Take the mess out of a wood-burning fireplace and replace it with one of our sleek electric models. Our AKDY FP0017 33 in. electric insert fireplace fits neatly inside your existing fireplace with the added convenience of heat at the press of a button. Simulated flames, logs and a brick backdrop make for a realistic fireplace without any of the hassle. There are 6 heating levels and heats rooms up to 400 sq. ft.

Please note that if you buy through an affiliate/associate link on our site we may be paid a small commission to help support this site.
Merchant ID: 300087710
Brand/Manufacturer: AKDY
Brand/Manufacturer Model: FP0017
UPC: 810764024170
Category: Heaters...Fireplace in Air, Heating, and Cooling Appliances
Price: $235.87 from
Home Depot
Buy Online - Pickup Today