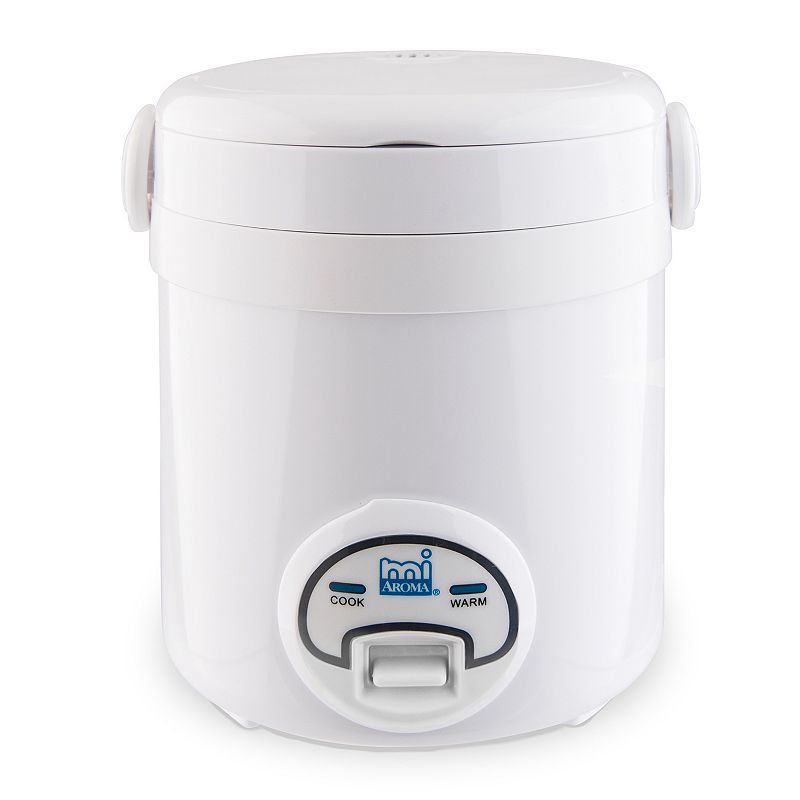 Click to view image options
Aroma Digital 3-cup Mini Rice Cooker, White MRC-903

From rice to omelets, this versatile digital rice cooker from Aroma is a must-have. Programmable digital controls make operation a breeze. Automatic keep-warm function lends convenience. Removable nonstick cooking pot makes cooking and cleanup a breeze. What's Included Spatula Aluminum, plastic Base: wipe clean Cooking pot: dishwasher safe Manufacturer's 2-year limited warranty. 7.25"H x 6.25"W x 6.75"D 3-cup capacity 230 watts Model no. MRC-903 Size: 3

Please note that if you buy through an affiliate/associate link on our site we may be paid a small commission to help support this site....
Brand/Manufacturer: Aroma
Brand/Manufacturer Model: MRC903
UPC: 021241159036
Category: Rice Cookers and Food Steamers in Kitchen Appliances