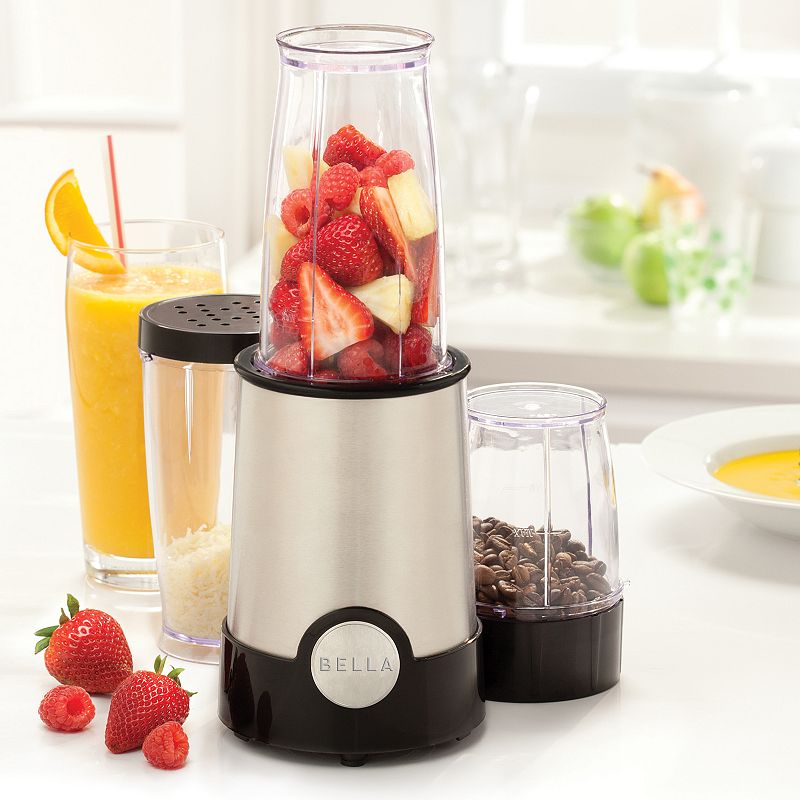 Click to view image options
Bella 12-pc. Rocket Blender, Black 13586

With an assortment of blades, cups and lids, you'll have just what you need for your favorite blended recipes with this Bella Kitchen Rocket blender. Two stainless steel blades grind and blend with ease while promising long-lasting use. Resealable lids allow easy storage of blended ingredients. Compact design saves space. Can be used on the go. Shaker tops are perfect for cheese and other toppings. What's Included Short blending cup Tall blending cup Cross blade Flat blade 2 shaker tops 2

Please note that if you buy through an affiliate/associate link on our site we may be paid a small commission to help support this site....
Brand/Manufacturer: Bella
Brand/Manufacturer Model: 13586
UPC: 829486135866
Category: Blenders and Juicers in Kitchen Appliances