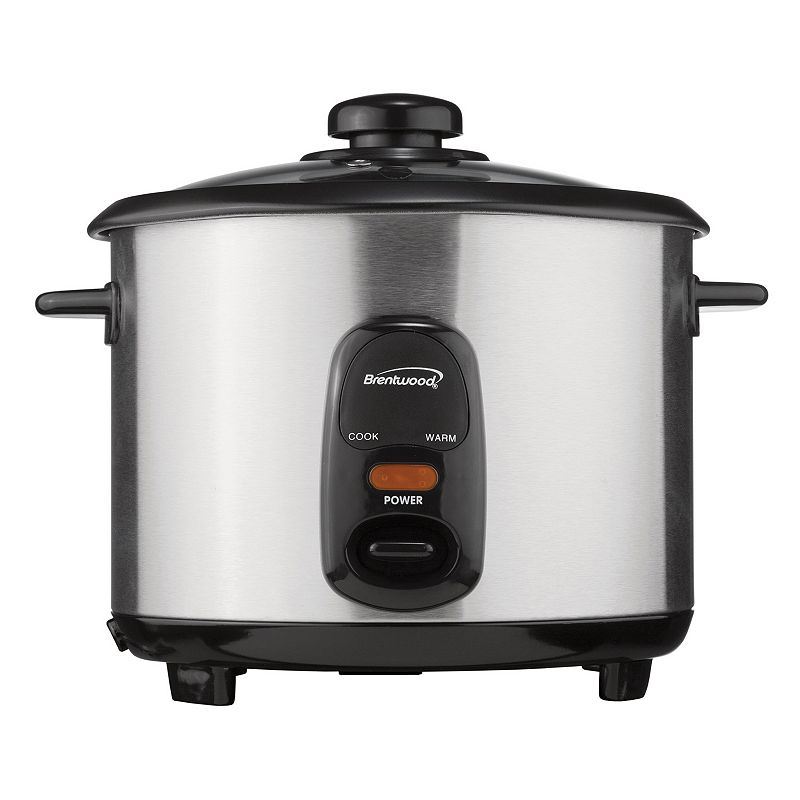 Click to view image options
Brentwood 20-cup Rice Cooker, Multicolor BRE-TS20

Prepare delicious rice in no time with this Brentwood rice cooker. Easy-to-use settings makes preparing rice a breeze. Automatic warming mode adds convenience. Automatic shut-off offers peace of mind. Nonstick removable pot makes clean-up quick and easy. Product Care Base: wipe clean Removable parts: dishwasher safe Manufacturer's 1-year limited warranty. 20-cup capacity 9.75H x 10.25W x 12.5D 700 watts Model no. BRE-TS20 Size: 20CP,5QTS. Color

Please note that if you buy through an affiliate/associate link on our site we may be paid a small commission to help support this site....
Brand/Manufacturer: Brentwood Appliances
Brand/Manufacturer Model: TS20
UPC: 181225000294
Category: Rice Cookers and Food Steamers in Kitchen Appliances