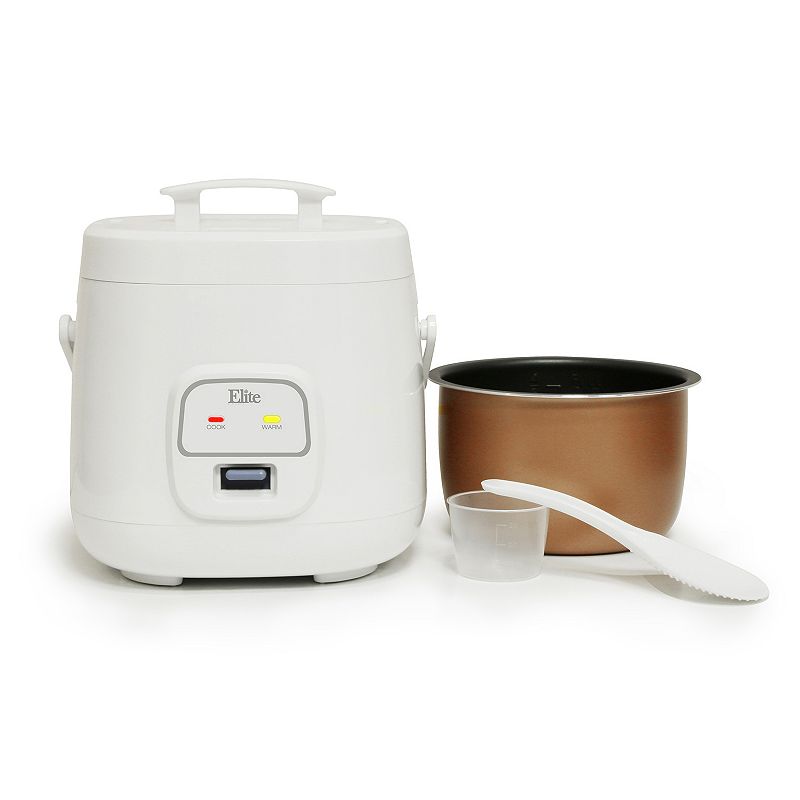 Click to view image options
Elite Cuisine 4-cup Personal Rice Cooker, White ERC-135

Cook a variety of hearty meals with this Elite Cuisine rice cooker. Watch the product video here. Keep Warm function activates automatically when cooking cycle completes. Attached handle allows easy transport. Removable nonstick pot makes cooking and cleanup a breeze. Cool-touch housing protects your hands. What's Included Removable nonstick cooking pot Measuring cup Serving scoop Detachable power cord Product Care Hand wash Manufacturer's 1-year limited warranty

Please note that if you buy through an affiliate/associate link on our site we may be paid a small commission to help support this site....
Brand/Manufacturer: Elite
Brand/Manufacturer Model: ERC135
UPC: 717056123682
Category: Rice Cookers and Food Steamers in Kitchen Appliances