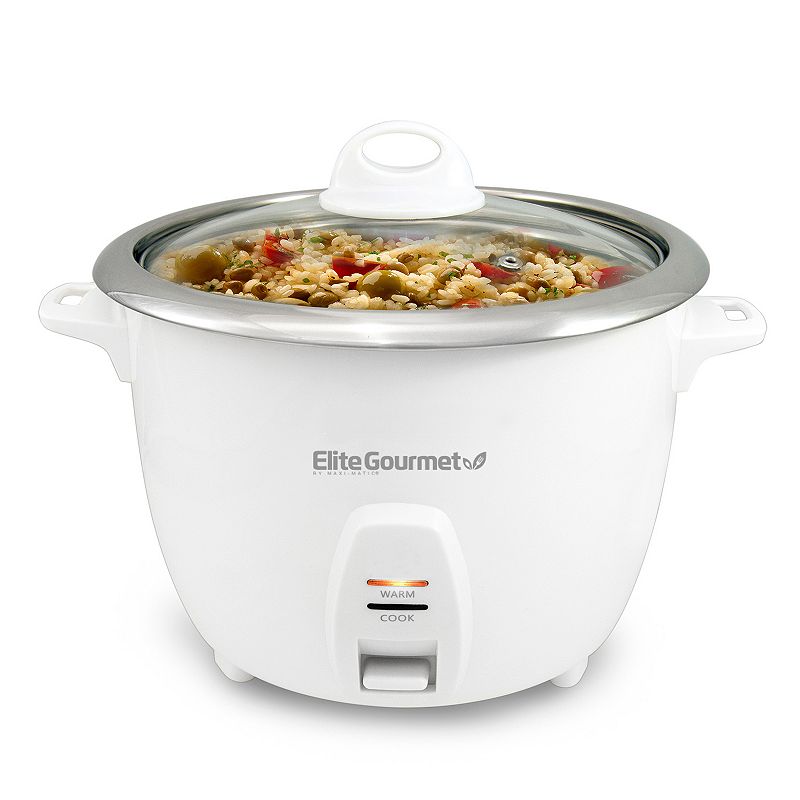 Click to view image options
Elite Platinum 20-cup Rice Cooker, White ERC-2020

Take the guesswork out of making rice with this Elite Platinum rice cooker. Removable stainless steel pot Auto-switches from cook to keep-warm function to keep food fresh before serving. Vented glass lid lets you monitor the cooking cycle Cool-touch side handles for safe use Easy-to- read measuring cup and spatula for convenient serving What's Included Rice cooker Spatula Measuring cup Plastic, stainless steel Base: hand wash Removable parts: dishwasher safe Manufacturer's 1-year limited

Please note that if you buy through an affiliate/associate link on our site we may be paid a small commission to help support this site....
Brand/Manufacturer: Elite
Brand/Manufacturer Model: ERC2020
UPC: 717056125563
Category: Rice Cookers and Food Steamers in Kitchen Appliances